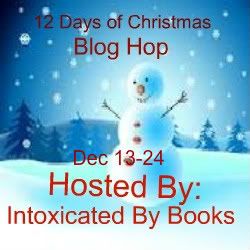 of the 12 Days of Christmas
I suggest you choose "Street Life" from the play list to go with this post.
Steeped In Books is offering one signed print copy of Home Street Home - The Virginia Beach Chronicles.
"Georgia Saunders puts a face on homelessness, and it is OUR face." - Ginny Sorrell of Grace Covenant Presbyterian Church in Virginia Beach.
"I want to commend Ms. Saunders for not sugarcoating the harsh reality of homelessness" - Ro Goodman, author of Snow Escape
For me, the last few chapters of Home Street Home left me crying (literally!) at Ella's final decision. Nancy Cudis of Simple Clockwork blog
dear ms. saunders, i've just finished reading "home street home." you've written a wonderful book,
gutsy and touching and reminding us that sometimes the human spirit is indomitable. just a
terrific story. be proud, ma'am, be very proud.
with all best wishes for future success,
w. murphy
a Rafflecopter giveaway